For news around the Information and Referral sector and the broader social services sector, go to the

News Around Our Sector

page.
Quick links to InformOntario events and news......
---
*** Pre-event to 2018 Symposium ***
To all interested I&R practitioners
AIRS CIRS / CRS Exam
WEDNESDAY, MAY 23, 2018 - OAKVILLE, ON
Hosted by:
Information Oakville -- local member host of the 2018 Symposium, is also coordinating the AIRS exam
Oakville Public Library, Central Branch
2nd Fl, Children's Dept
120 Navy St, Oakville, ON L6J 2Z4
Proctor: Laura McDonald
Open to individuals that have registered and been approved to take the Alliance of Information and Referral Systems (AIRS) Certified Information Referral Specialist (CIRS) or Certified Resource Specialist (CRS) certification exam. It will include both English-language and French-language exams.
Important Instructions– Please Read and Follow Instructions to Ensure a Seat at this Exam
Applications to take an exam, along with full payment, are due 30 days prior to the test (by April 22nd), and must be sent to InformCanada at info@informcanada.ca. See their website for instructions and application form at www.informcanada.ca/certification/

There are 2 sittings for the exam:
1st sitting: 10:00 am to 12:00 pm
2nd sitting: 1:00 pm to 3:00 pm
Ensure that you include your preferred exam time (A.M. sitting or P.M. sitting) on the application form (top section of first page). Seating for the online exam is limited. Each sitting can test up to 6 people, and available on a first-come-first-serve basis .
---

2018 Webinar Series
InformCanada and InformOntario are pleased to let our members know that the engagement and membership committees of both board of directors are collaborating on a member webinar series for 2018.
Both InformCanada and InformOntario will be offering all of our respective members free webinars focusing on topics such as Indigenous issues, the Opioid crisis and other topics to support Information and Referral. Watch for our joint each quarterly announcements.

Session # 2: Strategies around the Opioid Crisis
Wednesday, April 25, 2018
12pm EST - 1pm EST
Hosted by Kids Help Phone, the webinar will cover:
Brief overview of opioids i.e. prescription vs illicit
Overview of some stats of opioid related harms i.e. ER visits and overdose deaths in our region/Ontario/Canada
How did we get here (what contributed to the opioid crisis)
What is being done in the province of Ontario and what is being done in our region of Simcoe and Muskoka by local LHIN and community stakeholders
What does a comprehensive strategy involve i.e. 4 pillar approach of prevention, treatment, harm reduction and enforcement
Where do we go from here? some short term goals with a lens to look at some longer range goals that address the Social Determinants of Health as well as addressing mental health and how it relates to risk for addictions.
Presenter:
Claudia Swoboda-Geen is a Public Health Nurse with the Simcoe Muskoka District Health Unit, Injury and Substance Misuse program, Co-Chair of the Prevention pillar of the Simcoe Muskoka Opioid Strategy and Chair of the Simcoe Muskoka Alcohol and Other Drug Strategy. She is also a member of the Municipal Drug Strategy Coordinators Network of Ontario and Opioid Overdose Prevention and Naloxone Access work group
The link to the webinar will be posted in April.
---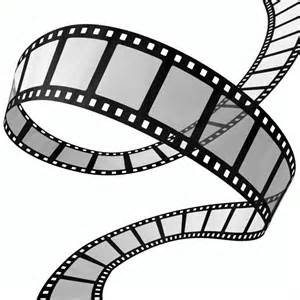 3rd Annual Storytelling Video Contest
InformOntario once again is sponsoring the video contest, with the winning entry from our members receiving $250.
The winner will be by "people's choice" -- all 2018 Symposium delegates will be able to vote for their favourite video, with the winner announced at our Annual General Meeting.
Deadline for videos: Friday, May 4, 2018
Our online registration form has been updated. All submissions will receive a confirmation email.