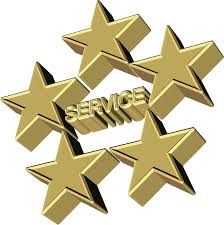 The InformOntario Recognition Award was created to recognize the outstanding work in the Community Information and Referral sector by an individual or an agency or a community partner.
Tell us about a fellow InformOntario member or community organization who has contributed to the success of the Community Information and Referral sector!
We know there are many people who are dedicated to their work and service in their community and these people deserve the recognition of their peers.
A long-standing InformOntario member (past, current or retired) who is a champion of services for their community?
Is there a member organization that has introduced an innovative new product or service in their community?
Has someone shown leadership in advancing the technology or improving the service delivery of your organization?
Is there someone that you always go to for professional advice or guidance?

Tell us about this person(s) by completing the Recognition Award Application form.
Award(s) will be presented during the annual InformOntario Symposium.
Deadline for submissions: May 27, 2016